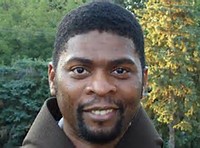 "You are the Salt of the Earth"
Taken from the Gospel of Matthew 5:13-16, this passage was the theme of the inspiring reflections given by Br. James Watson, OFM Cap, our Spiritual Assistant, in the February 18th gathering of our Fraternity. We were also blessed by the presence of Br. Patrick Monahan, OFM Cap, one of our former Spiritual Assistants, who currently serves as Provincial Spiritual Assistant.
Drawing from recent news and personal events, Br. James mentioned the negativity and violence in today's world, and what we can do to change it. The answer is in the Gospel. Jesus said, we are the salt of the earth and the light of the world. He ended the talk with a challenge for each member present at the meeting to refrain from watching TV for a week; instead, he encouraged us to read one chapter from the book of Sirach each day, reflect on it, and possibly share with him what we have learned from this spiritual exercise. He also provided us with some references from the Rules of the Secular Franciscans and the General Constitutions (2000).